Bringing the true meaning of wealth to real people

It's what we do.
Our clients are just different

It's in their DNA.
Transforming how people think and feel about money

Every Day.
WELCOME
45 NORTH (BLUE SKY)
Welcome, 45 North Financial Consultants (Blue Sky) Clients! We are excited to meet you and join you on your journey.
Our first step will be to complete the paperwork required to transition your accounts to Evexia Wealth. Because this is happening within the Thrivent Financial family, Thrivent will be helping facilitate this process which will begin in mid-November and will be wrapped up by the end of December 2020. Throughout this time period, the Evexia team will be reaching out to you to let you know about this process and transition. Please look for emails coming from clienttransition@evexiawealth.com. Check out the FAQ below for more details regarding the transition.
As always, we are available to answer your questions about the transition and Evexia Wealth. We are looking forward to the transition and introducing you to the expanded options you'll find with Evexia.
TRANSITIONING TO EVEXIA. PARTNERSHIP IN EVERY STEP.
Dear Clients & Friends,
Since we started 45 North Financial Consultants, formally known as Blue Sky, our team has worked to encourage our clients to save smarter and dream of a bigger future. We have always believed in the power of a team.
We're so excited to announce that 45 North (Blue Sky) will join Evexia Wealth. We have always prided ourselves on focusing on what is best for clients, and with that in mind we couldn't be prouder to begin this journey with Evexia. Evexia Wealth is a boutique investment management and wealth coaching company that is one of only 28 teams initially selected to be part of the Thrivent Advisor Network, which is another part of Thrivent Financial. The Thrivent Advisor Network was created to support advisors who want to grow their practices to drive impact through innovation and future focus. It's an exclusive group of practices and it's kind of a big deal to be part of this branch of the Thrivent family.
This transition to Evexia Wealth will begin in mid-November and will be wrapped up by the end of December 2020. We will proactively reach out you to guide you through this process during this time period.
As a colleague, I've had the opportunity to watch how Evexia Wealth has deeply impacted clients because of my long-time friendship with Evexia CEO and co-founder, Ben Laws. I've always had the belief that we need to continue to evolve in how we are able to change people's lives through effective financial planning. In this next evolution, I believe that joining Evexia Wealth will be the next step in creating more value in your life.
As Evexia Wealth We Will Have Unprecedented Opportunities to Deepen the Relationship We Already Have With You
Evexia will have everything you loved about 45 North (Blue Sky) but will allow us to expand our services with cutting-edge, unique planning, investment strategies, and tools. You'll have access to wealth coaching and an innovative investment philosophy. Additionally, you'll be supported by a team that is 3X bigger with more resources.
Again, I know that the first thing you are thinking is, are you still part of Thrivent Financial? The answer is a resounding YES! We are still part of Thrivent Financial. You will continue to have the same access to membership benefits that are important to you (for clients that own Thrivent insurance products).
What does this mean for you? In short: you'll still see Justin, Joel, and myself but we'll be part of a bigger team that has expanded capabilities and also has long-time experience with investment and wealth coaching.
We are thrilled to include you in the Evexia world. One thing that you will notice right away is that Experience is central to Evexia. We will work hard to make sure that your transition from 45 North (Blue Sky) to Evexia is as seamless as it can be.
Watch your email for important announcements and details from us at clienttransition@evexiawealth.com. If you prefer to receive communication to another email address, please call me at (715) 858-0953 to update your contact information.
If you have any questions, please reach out to me via email or at (715) 858-0953. I am going to be reaching out to you to let you know about the next steps. I'm grateful to be on this journey with you and to bring you into this new and exciting advancement.
Sincerely,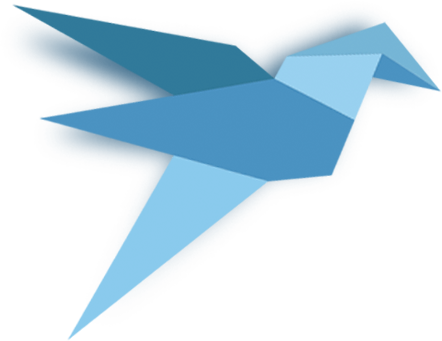 WITH
EVEXIA
You'll still meet with Joe, but he'll bring new team mates and resources to the table.
With Evexia you'll have access to an expanded team, cutting edge planning, innovative investment strategies, and tech tools. Evexia is a wealth coaching and investment management company with a custom investment approach and proprietary portfolio.
Our wealth coaching goes hand in hand with our investment philosophy and Evexia portfolio. With wealth coaching, together we lay the foundation helping you capture the things you didn't know you could capture, like retiring early or spending more confidently than you ever have before. We help our clients define and clarify what success looks like and what is important to them.
With wealth coaching and our investments, our client experience is unmatched and our team spirit is indomitable. We believe our clients are just different. We love working with our right-fit clients that are moving into a bigger and better future.
Experiencing
Evexia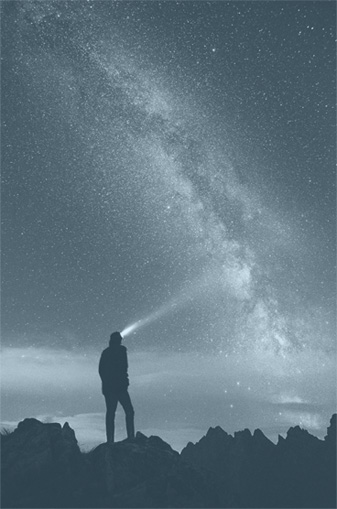 Experience Matters.
Experience is more than just years in the industry or credentials. It's everything you sense as you move through your money journey. We believe that your experience with money should be fun, not stale or something to avoid. Curating insanely awesome experience is a core value of ours.
Experience is baked into everything we do.
A Deep Bench.
We surround our clients with incredible talent. Our company invests in providing you with lots of WHOs for your financial HOW. We believe that it's not just what you know, but who you know. The most successful people have a great team around them. How deep is your bench? Check out our team here.
The Power of Partnership.
We believe that no one should walk their financial journey alone. When clients partner with us, we bring leadership, creativity, and relationship into the mix. We guide clients as they define what success means for them. Together with our innovative solutions and incredible teammates, partnership with Evexia drives transformation for our clients.
FREQUENTLY ASKED QUESTIONS
IS EVEXIA WEALTH STILL PART OF THRIVENT?
Evexia is part of the Thrivent Advisor Network ("TAN"), a legal entity and subsidiary of Thrivent Financial. Evexia operates in an independent business model because we are own our own entity making our own decisions about hiring, planning, investment, and growth strategies. Evexia is proud to provide access to Thrivent Financial insurance products as well as other company's insurance products. In addition, we have the ability to invest in mutual funds, ETFs, individual stocks, or bonds that we choose subject to your unique circumstances. Click here for more information about the Thrivent Advisor Network and Thrivent.
WHAT IS TAN (THRIVENT ADVISOR NETWORK)?
TAN is an RIA. An RIA or "Registered Investment Advisor" is an SEC registered firm that manages financial assets of individuals and investors. When you move to Evexia, you'll be moving from a Broker-Dealer (suitability standard) to a Registered Investment Advisor (RIA) which has a fiduciary standard.
WILL I NEED TO SIGN PAPERWORK?
The short answer is Yes. Depending on the products that you have, there will be different items that need to be signed as outlined below.
MANAGED BROKERAGE ACCOUNTS: Your custodian is changing from NFS to Fidelity (see below for explanation). Therefore, an electronic application will need to be signed for each brokerage account you have. We will provide you an email to guide you through this process.
VARIABLE ANNUITIES, VARIABLE UNIVERSAL LIFE POLICIES, 529 PLANS: A one-page paper form will be mailed to you for each of these types of policies or accounts you have. We will provide return postage to send back to us.
COMMISSION BASED BROKERAGE ACCOUNTS: A full paper application with a cover letter with instructions from us will be mailed to you with return postage back to us.
WHY IS the custodian of my managed brokerage accounts changing?
All investment management firms use a custodian for the clearing and custody of their brokerage accounts. Thrivent uses National Financial Services (NFS) as their custodian. This is where your current brokerage accounts are held. TAN uses Fidelity as the custodian of their brokerage accounts. NFS is owned by Fidelity.
With this, you'll be moving your accounts WITHIN Fidelity from their subsidiary NFS to Fidelity proper. So, to be clear, you will be moving from one part of Fidelity to another part of Fidelity.
WHY AM I SIGNING PAPERWORK FOR PKS?
PKS stands for Pershe, Kaplan, and Sterling. Because Thrivent Advisor Network is an RIA and is a fiduciary, Thrivent Financial was required to hire a third-party, RIA-friendly Broker-Dealer to be an information conduit from Thrivent Financial (Manufacturer) to Thrivent Advisor Network (Distribution Channel). This allows Thrivent Advisor Network companies to truly act in a fiduciary capacity. By signing the paperwork for PKS, you are agreeing to let Thrivent Financial pass your information through PKS so we can manage your Thrivent Financial accounts. To be clear, nothing changes about your Thrivent Financial accounts. Your Thrivent life insurance, annuities, Medicare supplement plans, and long-term care insurance will all show up on your Thrivent statements and on Thrivent.com.
AS AN EVEXIA WEALTH CLIENT, DO I STILL HAVE ACCESs TO THRIVENt's MEMBERSHIP PROGRAMS LIKE ACTION TEAMS AND THRIVENT CHOICE®?
Yes, if you are a Thrivent Financial benefit member (own a Thrivent insurance product) you still have access to the same member benefits.
WHO DO I CONTACT ABOUT MY ACCOUNTS OR THE TRANSITION PAPERWORK?
The Evexia Operations team is available via phone at 715-344-9496 or at clienttransition@evexiawealth.com.
CONTACT
EVEXIA
We are here to make your transition as smooth as possible. Reach out to us with any questions, big or small. We're looking forward to talking with you. Click here to contact us.
EVEXIA OPERATIONS 715-344-9496
EMAIL clienttransition@evexiawealth.com
MAIL 1265 Main Street, Suite 105, Stevens Point, WI 54481
Our
Values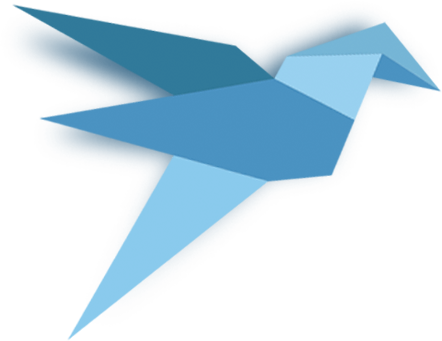 START EVERY DAY WITH
BATTERIES INCLUDED
FOCUS ON A BIGGER AND
A BETTER FUTURE
KNOW & GROW
YOUR TALENTS + PASSION
CREATE VALUE
IN ALL YOU DO
CURATE INSANELY
AWESOME EXPERIENCE